Bare Knuckle Pickups - Painkiller Humbucker open poled
Bare Knuckle Pickups - Painkiller Humbucker - open poled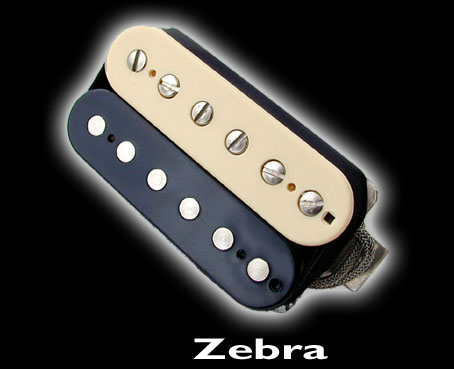 XXL-Ansicht
Painkiller Humbucker - open poled
Bare Knuckle Pickups ist eine kleine Manufaktur mit Sitz in England. Hier arbeiten Freaks für Freaks, das alleine Ziel ist es, die bestklingenden Pickups und excellenten Service zu bieten. Die lebenslange Hersteller-Garantie auf die Pickups spricht da eine deutliche Sprache.BKP deckt mit seinen Produkten das gesamte Spektrum hervorragender passiver Pickups ab. Es sind alle denkbaren Variationen bestellbar, vom Einzelpickup bis zu kalibrierten Sets, aged oder normal, verschiedene Pickup Covers und Polungen, gewachst oder ungewachst bis hin zu Humbuckern für 7-String oder 8-String Gitarren wird alles in kurzer Zeit hergestellt und geliefert.
Sonderwünsche werden erfüllt. Die PU's werden frisch gewickelt, wobei die Lieferzeit meist nicht mehr als 2 Wochen beträgt.
Painkiller Humbucker Bidge Pickup
Der Painkiller Humbucker wurde für den anspruchsvollen Gitarristen gemacht, der einen mächtig druckvollen Ton erwartet, der aber gleichzeitig authentisch und vielseitig sein muss. Dominanter Hard-Rock-Ton ohne Kompromisse!
DC: 16k*
Magnet: Alnico V
Wiring: 4 conductor
Covers: Zebra open coils
Magnet: Alnico V

open poles

Position: Bridge

Wiring: 4 conductor
Colour: zebra


Options: Black or Zebra Coils, nickel, chrome, gold or black covers and as a fully calibrated set
 Chaos in a pickup. No nonsense attitude for huge, aggressive and harmonically rich assault. The Nailbomb humbucker was created for the player demanding a powerful pickup with exceptional organic tone and versatility.Scatterwound by hand with 43 gauge plain enamel and using a vintage cut, unpolished Alnico V magnet for balanced bass, punchy mids and excellent top end articulation. 
Double wax potted to eliminate michrophony and fitted with 4 conductor wire as standard. Sonic domination has never been this easy or sounded this good! Available as bridge, neck or fully calibrated set with unique custom urban-camo cover.
Our commitment to producing the best sounding pickups possible means that we don't cut corners on anything whilst keeping the price to the end user as fair as possible. 

We want you to have the same confidence in our pickups as we do so you can get on with playing the guitar knowing you've got the ultimate pickup for the job. After all, that's why we're here in the first place and why we warranty our pickups not just for a few years but for life!. 

   Our commitment: 

1. Always build the best sounding pickups possible.
2. Only use the finest and most traditionally authentic materials.

3. Wind all our pickups by hand, one at a time here in the UK.

4. Manufacture or source all our components in the UK.

5. Warranty all our pickups for life to the original purchaser.

6. Supply the best customer service and backup available.

7. All pickups made specially to order with a fast turnaround time.

8. Listen to you the guitar player and what you want.

9. Never compromise on creating the best so we can all have more time playing theguitar. Amen.