Hayden Petite 2 Guitar Amp
Hayden Petite 2 Guitar Amp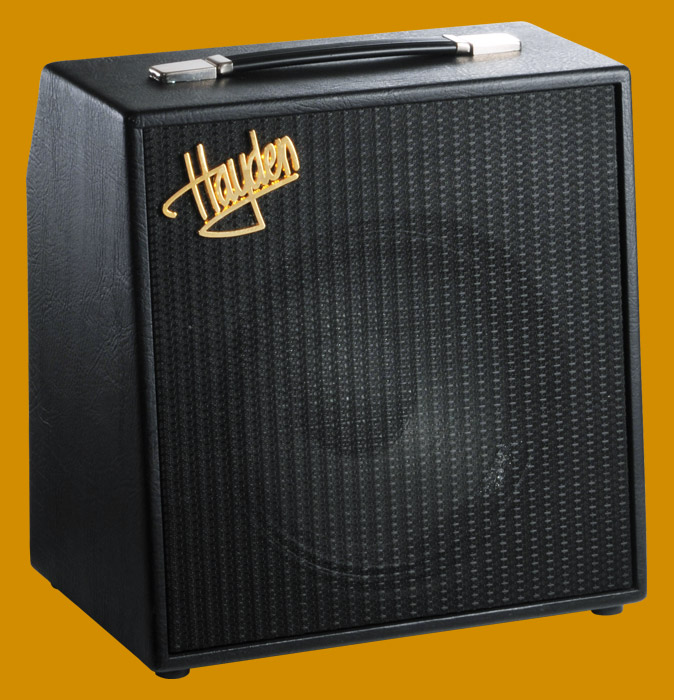 XXL-Ansicht
Hayden Petite 2 Guitar Amp


Der Petite 2 bringt Dir den absolut oberamtlichen Referenzton eines Röhrenverstärkers mit der ganzen Power von 2 Watt! Ob im Hotel oder im Tourbus - der echte Vintage-Freak braucht jetzt auf nichts mehr zu verzichten. Für Studioaufnahmen stark zu empfehlen.
| | |
| --- | --- |
| Power | 2 Watts |
| Channels | 1 |
| Speaker | 1 x 10" |
| Speaker Type | Celestion G10 Greenback |
| Dimensions (HxWxD mm) | 380 x 400 x 280 |
Und nachfolgend das Ganze noch einmal in korrekter Muttersprache zum Mitmeißeln:
As simple as a guitar amp can get. On the tour bus or in the hotel room, plug into the Petite 2 and you're hard-wired to the vintage guitar sound that lit the fuse of rock & roll.
The Petite 2 does it like it was in the pioneering days of amplifier design - no circuit board, not even turret tags, just the finest components, hand wired, point-to-point. A single ECC83 valve in the preamp stage and a 6V6 in the output stage serve up the sound of the era when the blues went electric, moving out of the cotton fields and into the juke joints. Driven hard and wound up all the way, the Petite 2 punches well above its weight, rewarding the guitarist with a harmonically rich and full-bodied performance.
The Petite 2 takes a similarly uncomplicated approach to controls with just volume and tone knobs mounted on its rear facing panel, along with a three-position gain switch - standard, crunch and overdrive. The Petite 2 delivers its 2-Watt output via a Celestion G10 Greenback 10" speaker.
---