Dunlop MXR M 193 GT-OD Overdrive
Beschreibung
Dunlop MXR MXR M193 GT-OD - Overdrive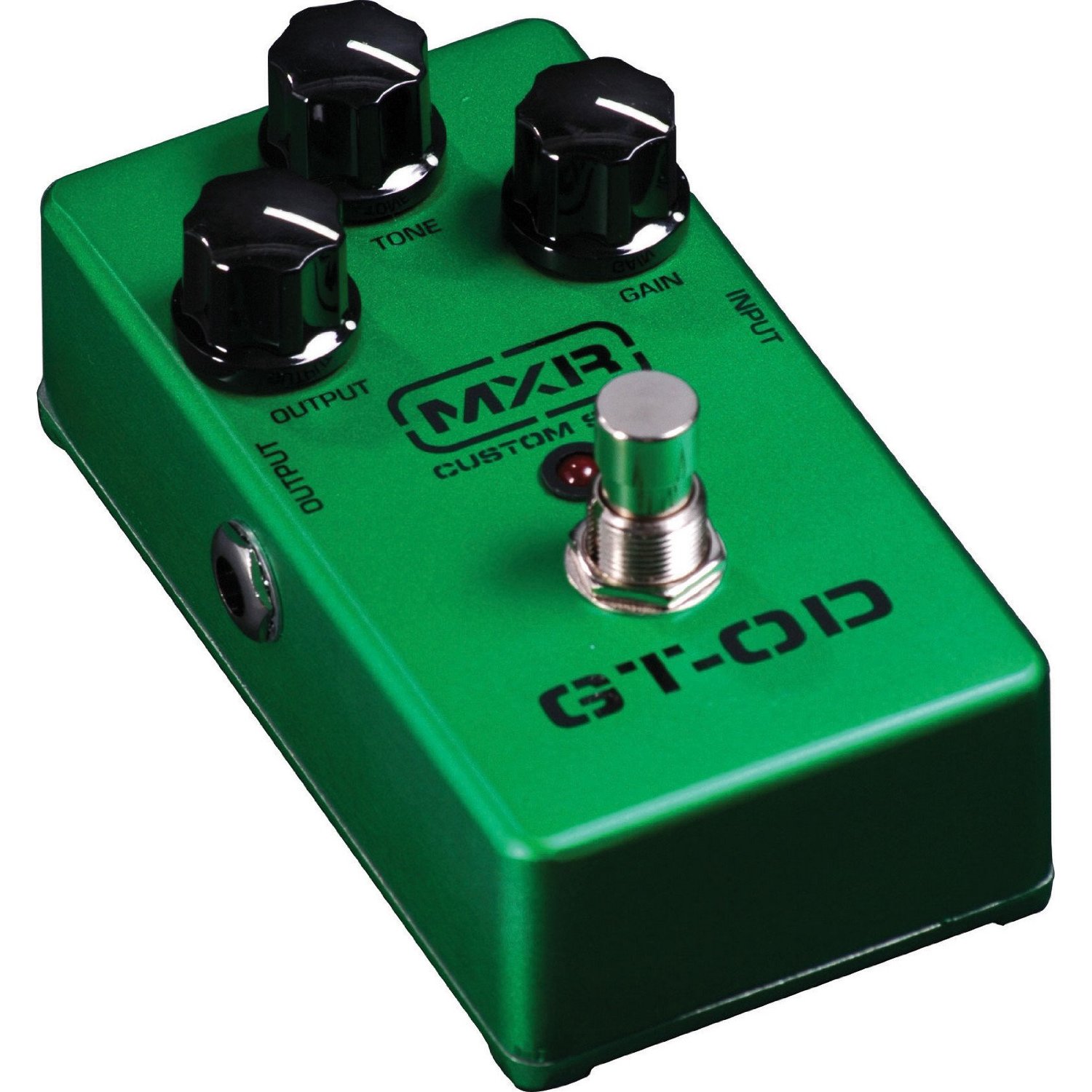 XXL-Ansicht
MXR M193 GT-OD  - Overdrive Pedal
Schon die Farbe signalisiert, in welche Richtung es geht: Der MXR Custom Shop 193 GT-OD ist ein warm klingender Overdrive, der ohne große Verfärbungen harmonische zerrende und sustainreiche Sounds produziert.  Das MXR Custom Shop GT-OD ist ein traditionelles Overdrive-Pedal, welche kraftvolle, durchsetzungsfähige und transparente Zerrsounds mit hoher tonaler Exaktheit produziert. Es maximiert Sustain und Gain, ohne zusätzliche Nebengeräusche zu produzieren. Vor einen übersteuerten Amp geschaltet produziert es schreiende Leadsounds. Die Elektronik des MXR Custom Shop GT-OD Overdrive befindet sich in einem schier unzerstörbaren Druckgussgehäuse. Wie alle ?grünen? Overdrives auch gut als Booster vor einem Röhrenamp geeignet. 
warme und klassische Overdrive-Sounds
von angecrunchten Rhythmussounds bis hin zu fetten harmonischen Leadsounds mit jeder Menge Sustain
9 Volt Netzteil optional
MXR M193 GT-OD
The MXR M193 GT-OD is a sweet overdrive pedal based on classic overdrive tones from all genres of music.  This little green bad boy provides overdrive from mild crunch to singing sustain and everything in between.  Designed to be totally transparent, the MXR M193 GT-OD does not color your tone by adding frequencies you don?t want.  Overdrive your guitar and your guitar only.  The MXR M193 GT-OD features controls for Volume, Tone, and Gain, a heavy duty enclosure and footswitch, and a metallic green color you can?t miss on your pedalboard.
MXR M193 GT-OD
The MXR M193 GT-OD is a sweet sounding drive.  Crank the volume and lower the gain for big, punchy boost and grit from any amp or crank the gain to move into another sonic reality.  Long sustaining notes with great saturation and harmonic response just ooze from the MXR M193 GT-OD.  If you?re already running an overdriven amp, this pedal will take you over the top for leads or just smashing faces in general.  The MXR M193 GT-OD is capable of modern tones as well as classic blues chunk and country grime. 
MXR M193 GT-OD Features:
Rich Harmonics and Sustain
Transparent Tone
Rugged Die Cast Enclosure
---